Auto Express is THE car news title, delivering the big motoring news stories, scoop pictures, drives of new cars and in-depth car reviews - FIRST!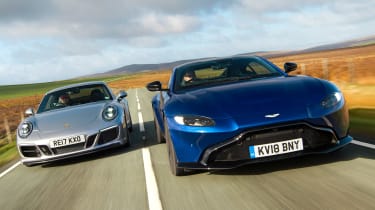 Nothing moves in the world of cars without Auto Express knowing about it, from future models to changes in the law. Auto Express is the definitive car reviews brand, assessing more cars (over 1,100 a year) than any other motoring title.
Since its launch in 1988, Auto Express has employed the best, most experienced journalists and testers in the business, all dedicated to bringing you the latest news, high quality features and reviews that you can trust. We provide expert, impartial advice, while our consumer team is also on hand to help you if you have a motoring problem.
Auto Express has sister publications across the world, including Auto Bild in Germany and Auto Plus in France. This unique relationship gives Auto Express unrivalled access to the cars and the people to bring you the biggest stories as soon as they break.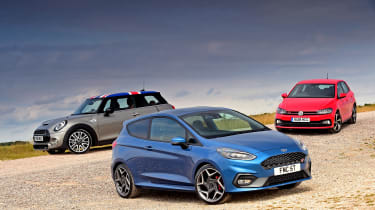 In magazine form, Auto Express is the UK's biggest-selling motoring weekly by far, selling more copies every year than any other car magazine. With over 30,000 paid-for weekly subscriptions, Auto Express has an unmatched army of loyal readers, who appreciate the sharp, informative and concise editorial.
AutoExpress.co.uk shares exactly the same aim as the magazine – to bring car enthusiasts and car buyers the very latest news and reviews. The website is one of the UK's biggest online motoring destinations, viewed by 1.5m unique visitors every month.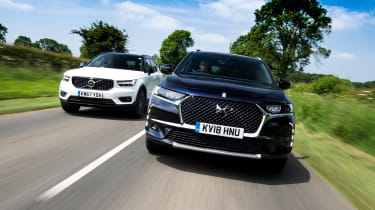 Together with its sister site Carbuyer.co.uk it's a 24/7 source for the latest car news, reviews, features, pictures, videos and interactive content. Users can stay up-to-date with all the top stories as they break through Facebook, Twitter, Instagram and our digital edition on iOS, Android and more.
Auto Express's Driver Power customer satisfaction survey has been running since 2002 and has grown to become one of the UK's biggest and most respected surveys of its kind. The annual results give the best insight there is into what UK motorists think of their cars. Don't forget to tell us about your car here.
Media enquiries
For interview requests with Auto Express experts please contact Karen Parry at karen_parry@autovia.co.uk
Auto Express: meet the team
Steve Fowler
Editor-in-chief
Our editor-in-chief has been with Auto Express and Carbuyer since 2011, having spent over ten years prior to that editing other major motoring titles. He's been a motoring journalist for over 20 years, doing everything from inputting car data to road testing. Steve can also often be found on radio and TV talking about cars and motoring issues, and was the only journalist invited to give evidence to the competition commission's investigation into new car sales and supply.
John McIlroy
Deputy editor
John started his working life as a motorsport journalist in 1995, covering major events such as the World Rally Championship. He stepped up to become editor of Autosport in 2003, but a year later switched his focus to writing car news and reviews. John joined Auto Express as deputy editor in 2016.
Stuart Milne
Executive editor
Stuart was previously the Editor of Carbuyer, a role he had for four years. Before that he worked and road tested for a number of other major titles over the previous 15 years. He even had a spell selling new and used cars, giving him a unique insight into the needs of Britain's car buyers.
Auto Express: news, reviews and tests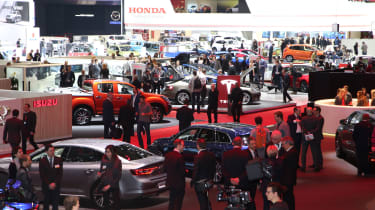 Sean Carson
Associate editor
Sean has been involved in the automotive world since 2010 and has worked for a number of publications, including PistonHeads, MSN Cars and Which? Cars. As Auto Express associate editor, few people know as much about cars as Sean. He heads up the news and reviews team, meaning he drives plenty of new metal and heads off on many new car launches.
James Brodie
News and reviews editor
James joined the Auto Express team in 2016, starting off as an assistant to the news and reviews desks before moving up to his current role of news and reviews editor. He can frequently be found behind the wheel of the latest cars when he's not on the ground looking for scoops.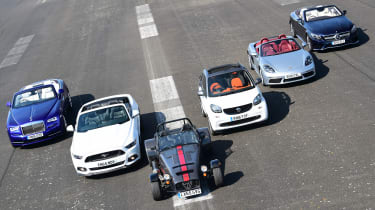 Alex Ingram
Chief reviewer
Alex joined Auto Express in 2018, having previously worked for carwow. After starting as staff writer, his expertise behind the wheel shone and he was promoted to chief reviewer in 2021. He's also an accomplished driver in the virtual world, in fact Alex was crowned the British Gran Turismo champion in 2010 and reached the latter stages of the GT Academy that same year.
Dean Gibson
Senior test editor
An Auto Express stalwart, Dean has been part of the team for over 15 years with roles ranging from deputy road tester to production editor. He currently resides as a senior test editor, but he also loves a van and frequently heads off to drive the latest models.
Yousuf Ashraf
Video content producer
Yousuf is a budding motoring writer and presenter that looks after video content at Auto Express. He cut his teeth presenting performance car reviews for his YouTube channel, and his work has previously been published in titles such as Autocar, Evo, Hagerty and The Intercooler.
Alastair Crooks
Staff writer
As a keen petrolhead who regularly attends car shows and track days, Alastair worked as a car salesman before starting life at Auto Express in 2019. After starting as a content editor, he moved across to the news and reviews team in 2022 to become our new staff writer.
Mike Rutherford
Chief columnist
Mike has been part of the Auto Express team since its inception in 1988, and is currently the chief columnist. He can also been seen providing expert opinion on the BBC, Sky, LBC, talkRADIO and many, many more national and international platforms.​​​​
Auto Express: consumer
Do you have a car problem? Contact the consumer desk at: mail@autoexpress.co.uk!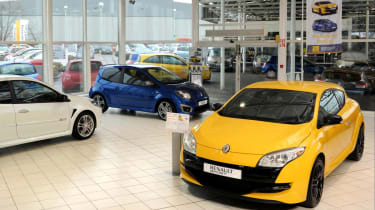 Chris Rosamond
Consumer and Features Editor
Chris keeps a close eye on the motoring world, investigating, writing and commissioning stories about topics that affect all our motoring lives. So whether you have a news story about road safety, government legislation, car finance or car crime - or great ideas for engaging features on the diverse range of subjects that will engage the Auto Express audience, feel free to drop Chris a line.
Tristan Shale-Hester
Consumer reporter
Having begun his motoring journalism career at the age of 18, Tristan penned words for the Press Association, Car Dealer Magazine and AOL before joining Auto Express as consumer reporter. As well as travelling across the country to write various features, Tristan also manages our Inbox and Q&A sections.
Kim Adams
Products editor
Auto Express: production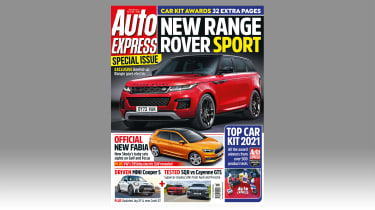 Stuart Morton
Managing editor
Stuart is in charge of quality control, mainly on the print version of Auto Express, and ensures all the articles across every section of the magazine are written to style and kept on deadline. He's been part of the team for well over 15 years.
Andy Pringle
Chief sub-editor
Paul Alton
Sub-editor
Matt Robinson
Deputy executive editor
Auto Express: digital
Steve Walker
Group website editor
Steve looks after the day-to-day running of the Auto Express, Evo, Carbuyer and DrivingElectric websites. That means planning new content, growing online traffic and managing the web team. He's been a motoring journalist and editor for over 20 years contributing to a series of leading automotive titles.
Pete Baiden
Web producer
Pete started his career in journalism by covering sport, but switched to the automotive world in 2015 when he joined Auto Express as web producer. He oversees everything that is published on the website, whether that's news, reviews, features, group tests or videos.
Paul Adam
Online reviews editor
Paul has worked across automotive research, agency and manufacturer-side sectors. With experience in print and digital communications, he has turned a phrase for various mainstream car makers and industry partners. As a fully paid-up member of the grammar police, he keeps our online content shipshape and provides support to our reviews team. Known to indulge in the odd track day, he believes in the Colin Chapman mantra 'just add lightness', which is a problem when you're a proper foodie.
Shane Wilkinson
Content Editor
Shane originally started out in radio but quickly realised that his obsession with cars was where his passion truly lied. As a result, he ended up kicking off his journalism career by joining Auto Express in 2021. His role as content editor involves maintaining the website, while he also looks after our social media feeds.
Auto Express: design and pictures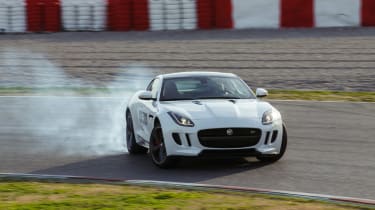 Darren Wilson
Group art director
Darren has been with Auto Express for over 20 years. He and his team are responsible for the look of the website, the magazine and also our sister site, carbuyer.co.uk. He also briefs our photographers and designs corporate logos for the brands.
Victoria Coquet
Designer
Dawn Grant
Picture editor
Dawn looks after all the photographic needs for the magazine and website and has been managing the Auto Express picture desk for almost 20 years. This means organising the diary for our staff and freelance photographers, liaising with all departments to ensure shoots happen on time and sourcing any images that are required.
Pete Gibson
Senior staff photographer
-------------
Autovia Limited 2021 (Autovia Limited is part of the Dennis Group) are the owners or the licensees of all intellectual property rights in this website, and in the material published on it. Registered office: 31-32 Alfred Place, London, WC1E 7DP. Registered in England and Wales with company no. 13018565 and VAT no. 494 6163 17.